The ruin bars of Budapest are built in Budapest's old District VII neighborhood, in the ruins of abandoned buildings that were left after World War II. Here you will find the best bar scene in Budapest – an absolute must visit for anyone who prefers bars to nightclubs on their nights out.
They look like normal homes from the outside, but upon entering you will find hip bars and crowds of people. So which are the best ruin bars of Budapest? Read on.
Szimpla Kert
Szimpla Kert is the original ruin bar. It opened in 2001 and is one of the most famous ruin bars in Budapest. Housed in an abandoned factory, it has a large courtyard and various rooms each with a different theme.
Instant
Instant takes up an entire apartment building and is the biggest of the ruin bars. With over twenty rooms, it's more like a large club than a bar. The apartment walls have been knocked down to make room for the dance floor, and it's a little more expensive than some of the other ruin bars, but it's definitely worth a visit!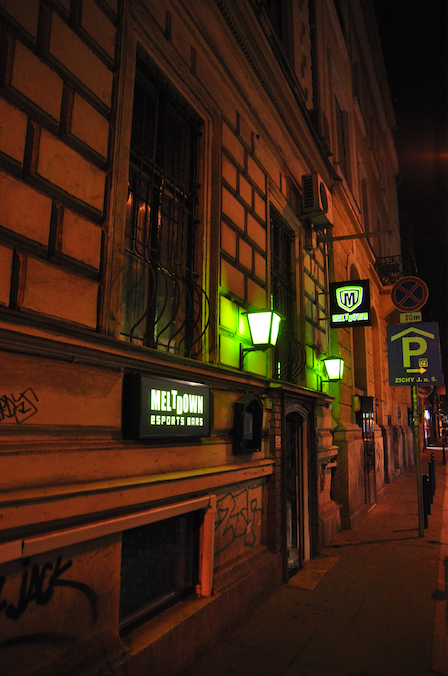 Fogasház
For something smaller and a little more chilled out head to Fogasház, which means the "House of Teeth". Why the strange name? Because it's in an old dentist's office! There are bicycles and glasses hanging from the ceiling, and you can relax at one of the small tables in the inner courtyard for a quiet drink and a chat, or enjoy one of the art exhibits that are often on display.
Doboz
Doboz is easily the fanciest and least "ruined" bar; the courtyard has a big tree with a red-eyed robot attached to it. This is a spot for dance music lovers and can get quite busy.
Corvin Teto
Corvin Teto can be found on top of a supermarket, and features a large rooftop terrace that offers fantastic views of the hills and buildings of Budapest. There's lots of dance music, and it's easily the best spot to watch the sunset.
If you want the complete experience and to visit as many as possible, join a ruin bars guided tour (which is more like a bar hop) and get a taste of all of these spots. You'll have a ball!